Dear Guests:
THIRD Edition of Fetish Cabaret shall take place on:
7th of MAY 2011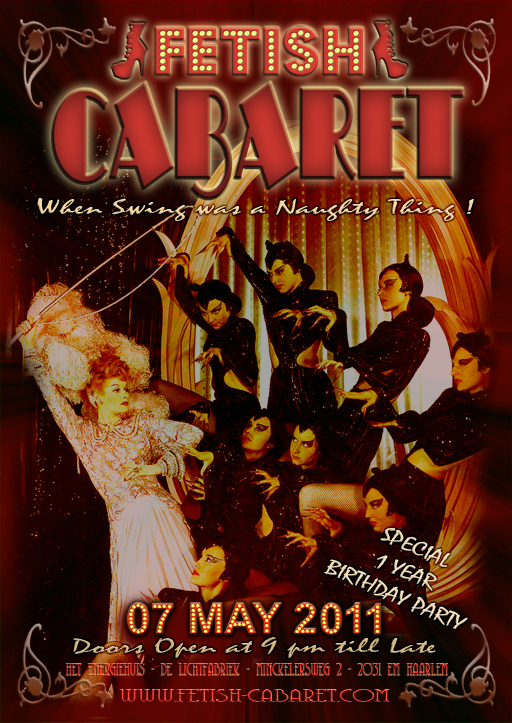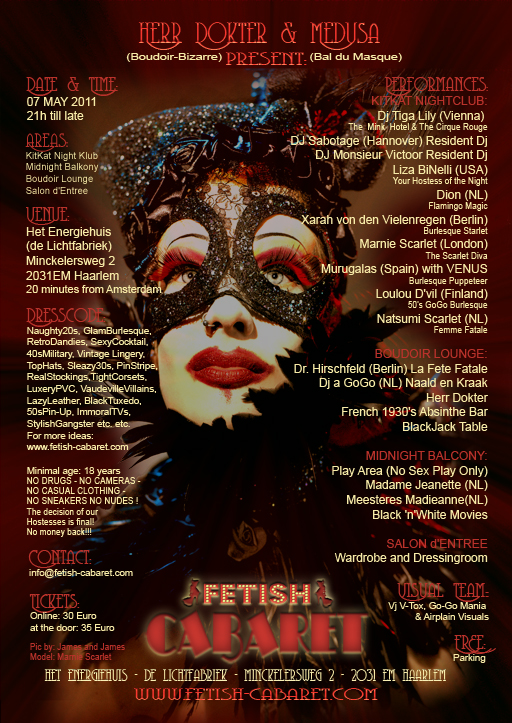 We hope to see you all, and please come to celebrate our first anniversary together!
Online Ticketsale is open! Get your special Early-Bird Tickets now, because:
Until the last day of 2010 they cost only 25,00 Euro's !
Kindest Regards,
Medusa & Herr Dokter
***
Thank you very much for another wonderful party! We had a blast, we hope you all did as well, enjoy the photographs, and see you all next time, at the THIRD edition of Fetish Cabaret! As soon as we know when that will take place, you all will know as well!
Kindest Regards,
Medusa & Herr Dokter
***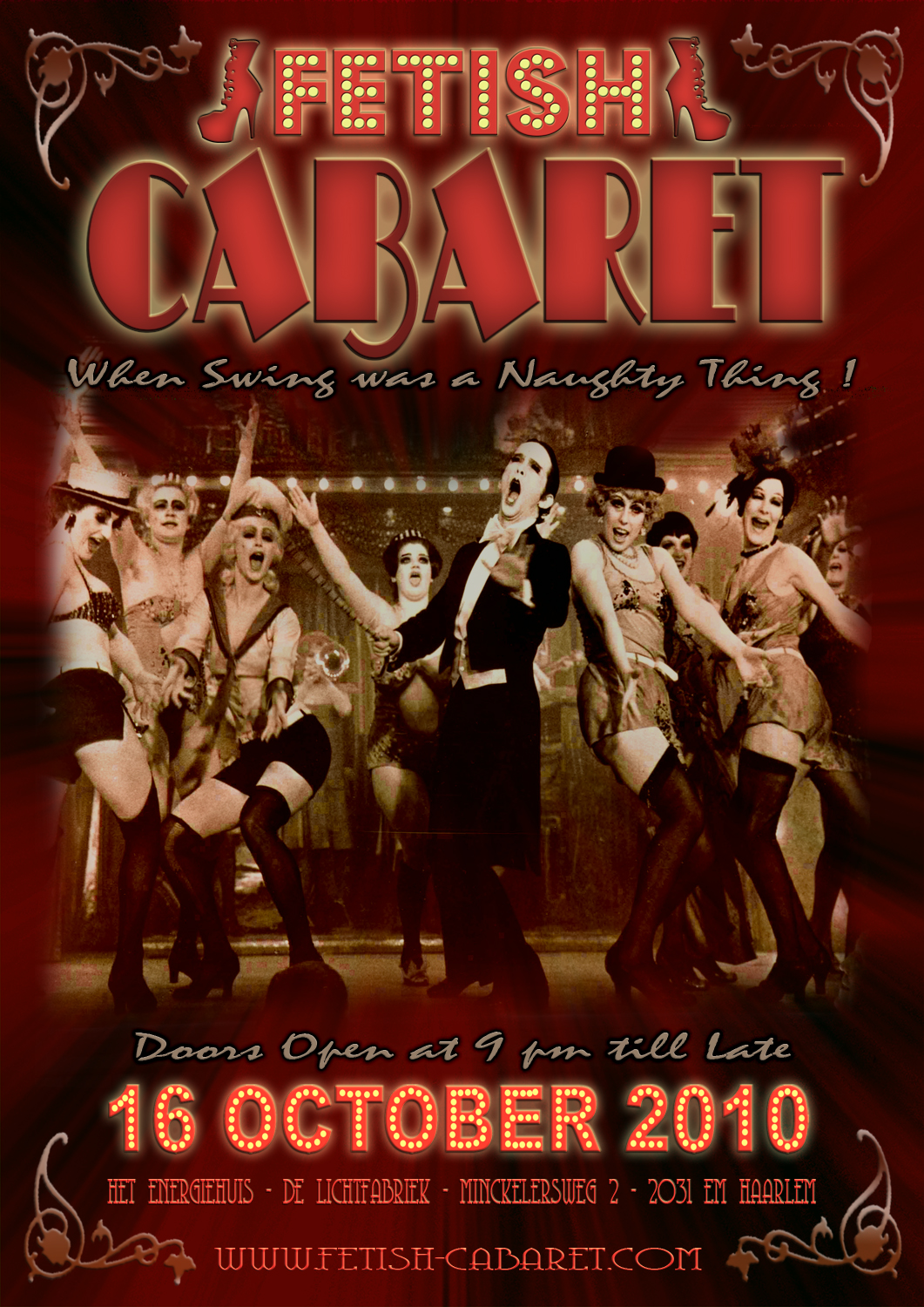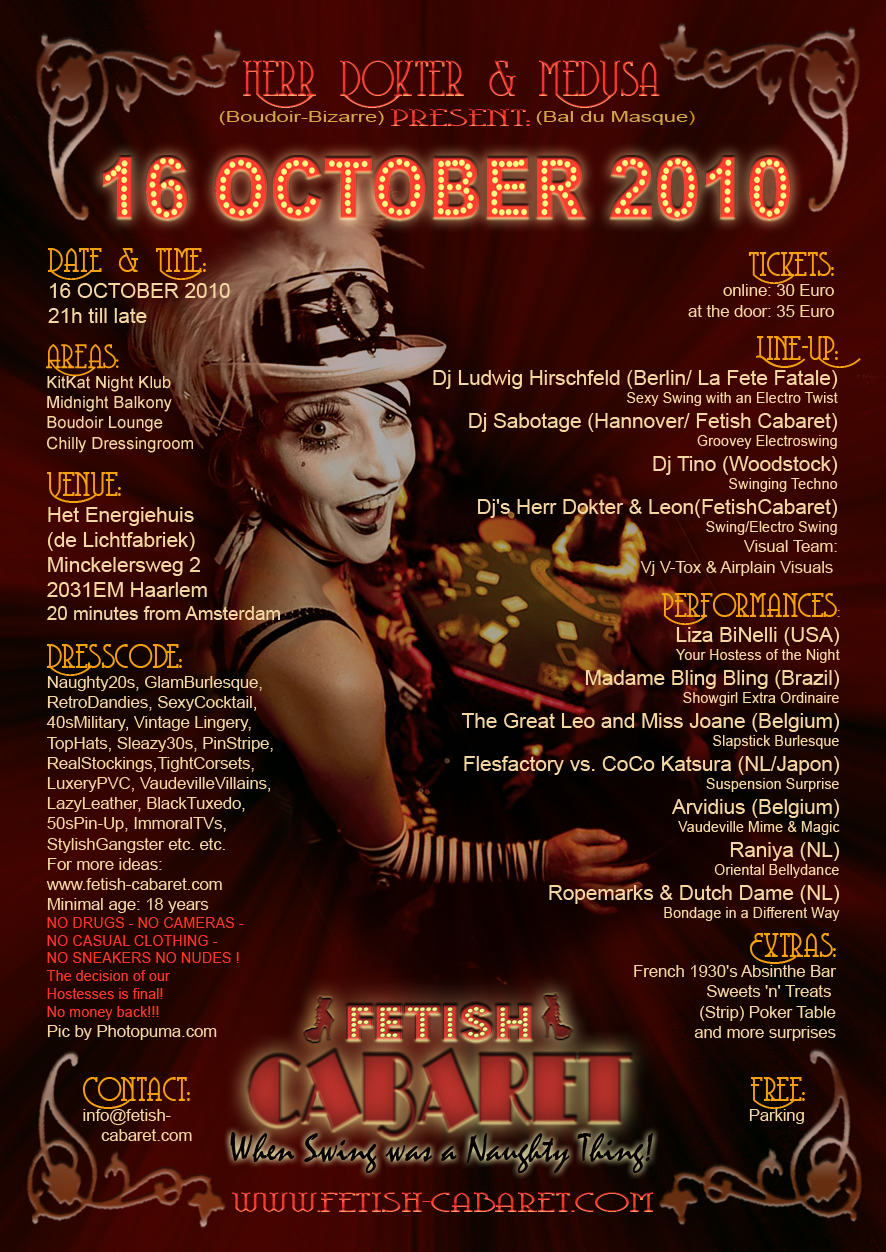 ***
Kind Pause for Gratitude:
We want to use this space to thank everybody who joined us for the Birth of Fetish Cabaret.
A big hug, many kisses, and a huge thank you go out to all the performers, dj's, the decoration team, all the helping hands everywhere, the technical wizz who saved the night and lost 4 kilos doing it, the staff from the Lichtfabriek...
...and of course: all you people who chose to party with us, we miss you already, and we can't wait to see you all again, looking so wonderful, being so charming and complimentious, and enjoying our party...because that is why we do it. That is why we try to make our dreams reality. For you.
THANK YOU. THANK YOU. THANK YOU.
Medusa & Herr Dokter
***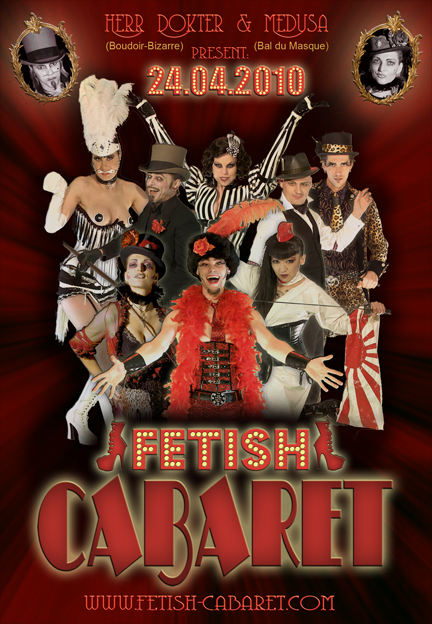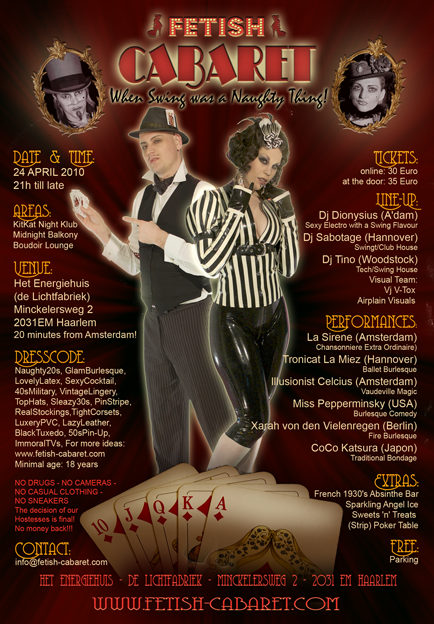 ***